Order/Invoice Tracking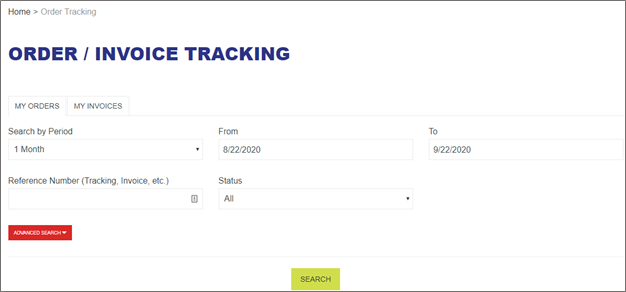 ATS Traffic keeps detailed records of your orders, invoices, return requests, quotes, payments and credits.
You may view these records by selecting?Order/Invoice Tracking?in the menu at the top of the screen.
To view the list of invoices, select the My Invoices tab.
For each of these tabs, you can also access the invoices, payments and credit tracking pages which give you detailed information on every entry on these lists.
You can export your invoice details by selecting?Download?PDF?at the top and bottom of the?Invoice details?page.

For My Orders, My Invoices, My return requests and My quotes, you can search more specific results by using the advanced search. Click on Advanced search to display additional search fields.
To search records, enter the desired criteria and click?on Search.